SensoNODE - Identify Issues BEFORE They Escalate!
01-April-2016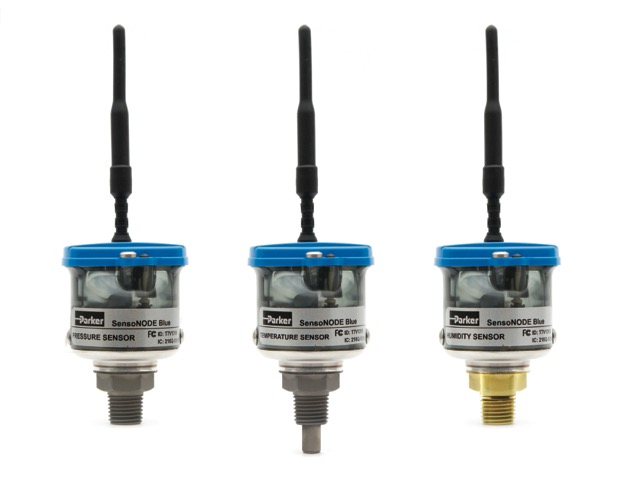 Condition monitoring isn't a new concept. Since industry has automated the machining process, companies have constantly sought ways to maintain high product quality while improving production rates.
Condition Monitoring is the process of monitoring a specific parameter of an asset's in-line or ambient conditions in order to identify any changes that might indicate a problem. Traditional methods have proven to be time-consuming and inconsistent, with workers carrying a clipboard from asset to asset, making just a single recording at each stop. In the time between each reading, huge chunks of data are lost, and significant spikes or drops in condition levels go unnoticed.
Parker's condition monitoring approach is specifically designed to eliminate these challenges in everyday applications and fill-in those information gaps. Through wireless connectivity, companies can:
Consistently and accurately monitor assets for condition changes that help to predict problems and prevent downtime
Respond to alerts that require immediate action to keep operations running
Monitor their processes and fine-tune them for optimal throughput and product quality
For more information, Please watch this Video and let us have one of our Territory Managers give you a demonstration. Email sales@connectorspecialists to be put in contact with a Territory Manager!