Enerpac Service Center
03-June-2016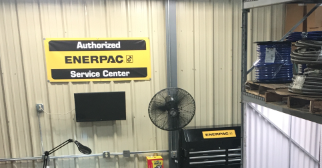 Connector Specialists is now an Authorized Enerpac Service Center! Located in our Baton Rouge location,
we can now provide top quality maintenance and repair services for all of your Enerpac products.
Certification as an Authorized Service Center guarantees:
Safety is a primary focus
Original Enerpac parts are used for repair
Our workshop tools and equipment are adequately tailored for Enerpac repairs
In-stock Inventory to support quicker turnaround with service repair requests
Repair under warranty is supervised by Enerpac
Please
contact your nearest Connector Specialists
for more information.