Click Image to Zoom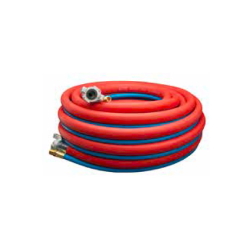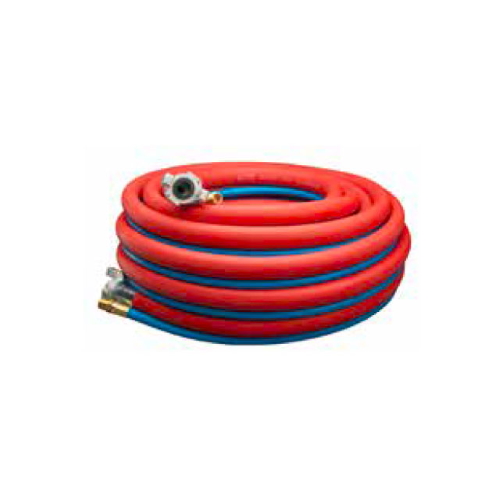 *Product image is representative provided by the manufacturer. Do not make buying decisions soley based on the image. Please verify specifications meet your requirements.
TWINHAMMER™ Factory Assemblies
Air and Water Jackhammer Bonded Hose Assemblies
Bold items are most common and readily available.
TWINHAMMER™ hose is the first factory-assembled dual hose system that delivers both air and water in a single, unitized configuration for silica dust suppression in pneumatic jackhammer applications. Twinhammer hose is a safe and efficient way to comply with the OSHA silica dust control standard. The new twin line hose system transfers air to power heavy duty pneumatic jackhammers/breakers, transfers water to suppress silica dust produced by tool operation, and helps create a safer and more efficient work environment.. Twinhammer hose assemblies feature durable abrasion resistant and chemically bonded lines for easy handling. The design eliminates the need for intrusive clamps, straps, tape or zip ties used to cobble together a makeshift harness for independent air and water hoses. The assemblies incorporate universal end styles for quick connection/disconnection to the air supply, and rust resistant brass male NPT couplings for easy attachment to the water supply and spray nozzle.