Click Image to Zoom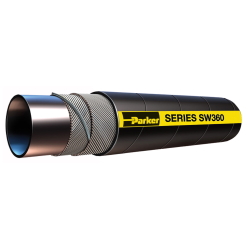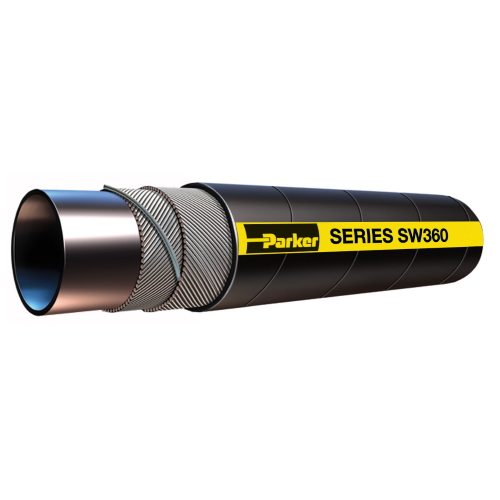 *Product image is representative provided by the manufacturer. Do not make buying decisions soley based on the image. Please verify specifications meet your requirements.
DRAGON BREATH® Series
Hot Air Blower Hose
Bold items are most common and readily available.
DRAGON BREATH® is a heavy duty, high pressure hot air blower hose designed for bulk loading and unloading of dry materials in plants or transport vehicles. The hose transfers hot air from a compressor to the storage bin/cargo bay to propel bulk product. The hose construction incorporates a tube that features a temperature rating to 350°F (177°C) and resists drying out. The dual wire helix provides full suction capability, kink resistance, flexibility for ease of handling and a path to conduct a static electrical charge to ground. The cover resists abrasion, heat and ozone.