Click Image to Zoom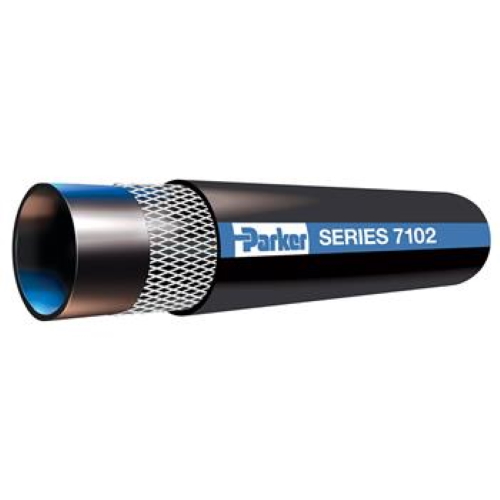 *Product image is representative provided by the manufacturer. Do not make buying decisions soley based on the image. Please verify specifications meet your requirements.
ARCTIC EDGE™ Series
Low Temperature Multipurpose Hose
Bold items are most common and readily available.
ARCTIC EDGE™ is a low temperature, multipurpose hose designed to handle air, mild chemicals, water, oil and refined fuels such as biodiesel (to B20 in dedicated service), diesel, ethanol and gasoline. The hose construction incorporates a static wire as a path to conduct an electrical charge to ground, and the multiple plies of textile reinforcement provide flexibility and kink resistance to -70°F (-57°C). The cover is resistant to oil and weathering, and incorporates a longitudinal solid blue stripe for color-coded identification.