Click Image to Zoom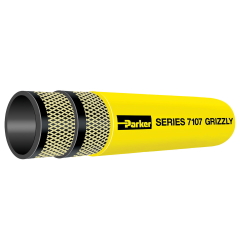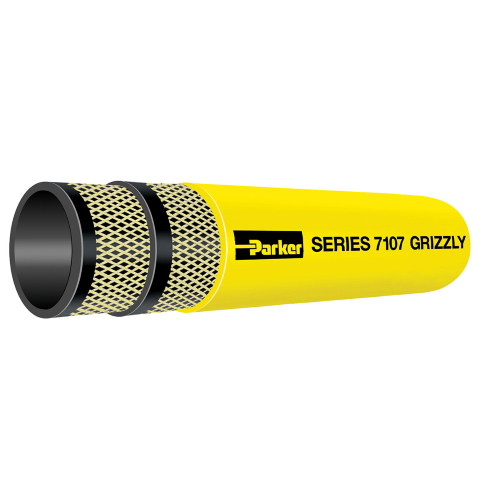 *Product image is representative provided by the manufacturer. Do not make buying decisions soley based on the image. Please verify specifications meet your requirements.
GRIZZLY™ 500 Series
Multipurpose Hose
Bold items are most common and readily available.
GRIZZLY™ 500 is a premium quality multipurpose hose designed to handle air, mild chemicals, oil and water. The hose is electrically nonconductive with a minimum resistance of one megaohm per inch at 1000 volts DC. The multiple plies of high tensile aramid reinforcement provide durability, kink resistance, high pressure capability, superior coupling retention and the toughness of a heavy duty braided hose in a flexible, plied construction. The bright yellow flame resistant modified nitrile/PVC cover meets MSHA requirements and is also resistant to abrasion, oil and weathering.